Caricatures
Cartoons
Illustrations
Make
I

t Special

Looking for that something that will make your special day, corporate function or just about any event stand out from the rest?

Then why not give it that Wow-Factor that all your guests will remember!
W
e

ddings & B

a

r Mitzvahs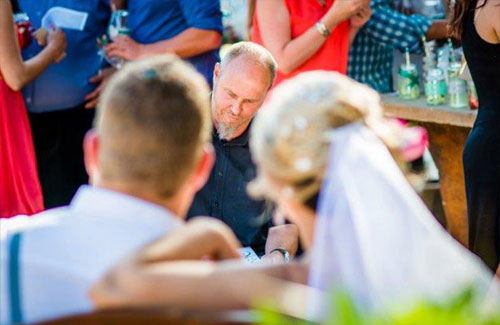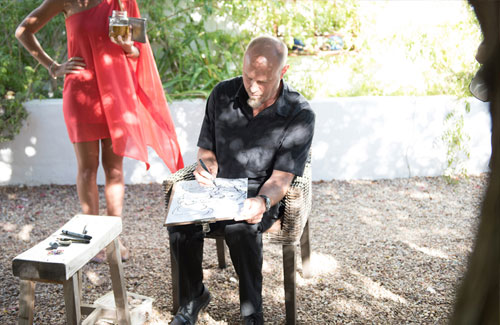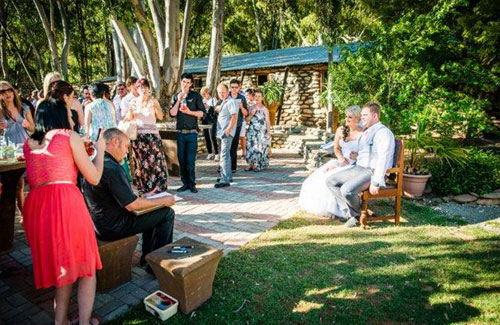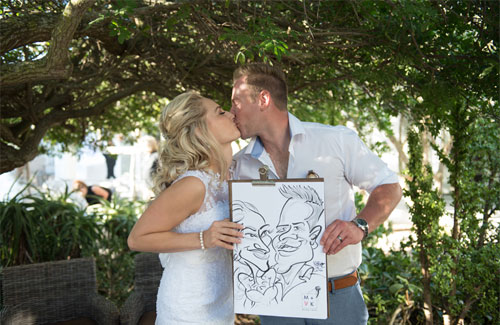 Your special day will be remembered by all your friends and family for years to come!
C
o

rporate Functions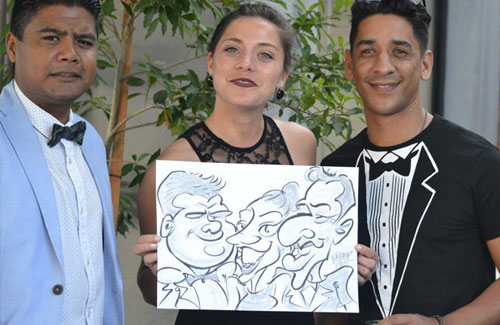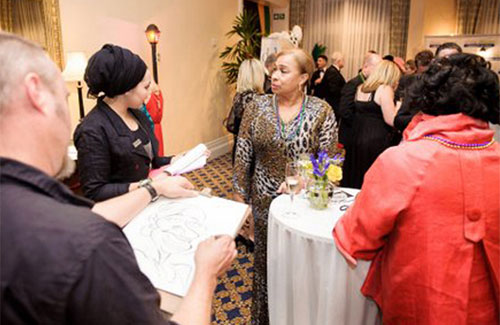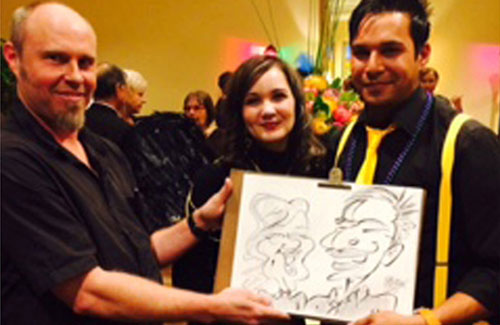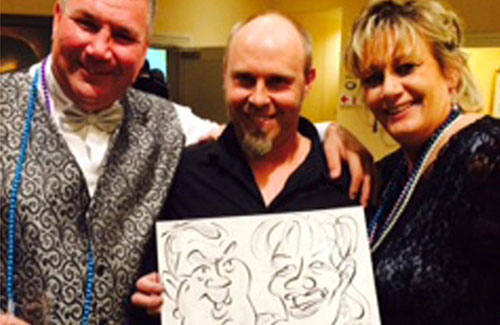 Year end functions, product launches or just a corporate get-together, all events covered.
P
a

rties, S

h

ows & M

a

rkets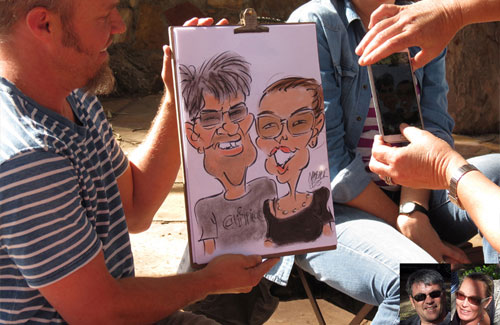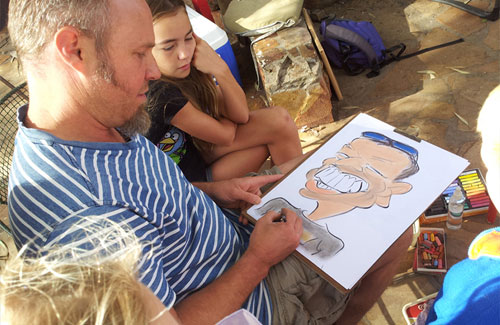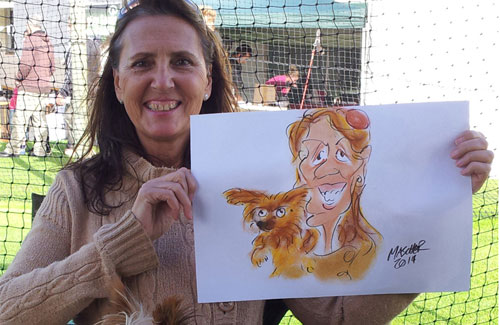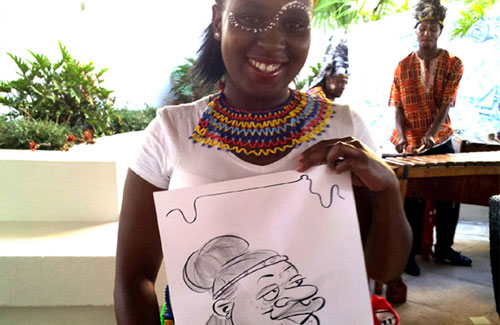 Give your event that memorable touch with live caricature drawings of your visitors.
Making It Memorable
In todays times where everything is rushed, how do you make your event stand out? Will people still talk about it in a month's time, or will the memory only last a couple of days...
Why not make it stand out head and shoulders above the rest by giving your guests something unique that they can take home - a caricature of themselves, drawn live at the event!
Recommendations
Peter's work is amazing, he's extremely talented and is able to do an A3 size sketch of a couple in approximately 5 minutes, which means all your guests are able to have sketches done before the night if half way through. That is why we booked him a year in advance for our wedding. Our guests enjoyed watching him sketch and loved that they were able to take their couples' sketch home with them. He even allowed one of our guests to sketch him which provided additional entertainment and added a fun element to the evening.
Elmarie Smith, owner of Stiletto Events.
Thank you again, you absolutely made the day. Here are a few snaps of very happy guests with their caricatures.
Karen and Bernie James.
Peter Mascher was a cartoonist for The Citizen from 2000 to 2007. He has a wry sense of humour and a fine eye for his craft. I have no hesitation in recommending him.
Martin Williams, editor The Citizen.
I just wanted to thank you for the part you played in an excellent and thoroughly enjoyable time last night.
You were an absolute hit and everybody loved your work.

Will definitely keep you in mind as a recommendation.
Thank you.
Matt Kirkland
Thank you for your wonderful talent this evening. You made quite a special evening a great one!
David Rose
Thanks so much for your work. All the guests really enjoyed it and now have a perfect way to preserve the memory.

Dave Young
Dewald and I just wanted to send you a huge thank you for your amazing service on Saturday! Your caricatures were the absolute highlight for all of our guests and they couldn't stop talking about how talented you are and how amazing your caricatures were.
It really was one of the elements of our wedding that will stick in people's minds for years to come and provided hours of entertainment for them.
Thank you as well for staying a little while longer to assist us with our portrait as well - we have already framed our copy and are sending a copy of it with our friends all the way back to the UK when they fly tomorrow. It will receive pride of place in both of our homes and we will always look at it with fondness and remember the stunning day you were able to capture for us.
We would recommend you in a heartbeat and hope you will enjoy much success in the future.
Carla & Dewald
Thank you so much.

Really love your work and professionalism with these cards.
Angela Venniker - Sales & Marketing Co-ordinator - The Oyster Box
Just wanted to thank you again for Saturday. Everybody had good laughs and tons of fun. Was great. Thanks again

Ernst Truter
It went so well! Guys absolutely loved the caricatures! They were amazed at how we got the drawings done.. :-)

Thank you for all your efforts!
Raquel Cerqueira - WBHO
Thank you for your amazing art - it made the evening.

Thanks a ton once again and I wish you every SUCCESS - you deserve it!
Pat Matthysen
Dear Peter

My father had a fabulous day yesterday - he was on cloud 9!

Thank you for your artwork and making this occasion so special - the cartoons were a HIT. I have attached a pic of the cartoons in the frame for you :-)

Thanks again a million times!
Mireille Wenger
Just some feedback on the caricatures - it was a huge hit, both with the speakers and the delegates! We handed them out and requested that everybody wait to open at the same time. I even had someone from the US asking for your contact detail! Hopefully he will contact you.

Thank you very much again!
Thereza
Just wanted to express my appreciation for your efforts regards my Vaalmac Manager Appreciation surprise...
IT was very WELL RECEIVED...

Will defintely recommend you for other functions going forward...
Andy
Just want to thank you for your hard work at Tyla's wedding on Sunday. Your drawings were a huge hit with everyone and makes a lovely keepsake for guests.

We all had a good laugh at the caricatures.

Thank you once again
Caron
It went extremely well!!!!! Except I was in the dog box about HELLBOY... LOL


Raquel
Just want to say a major thank you to you. I think it was a great success and I am getting a lot of positive feedback from the guests.

Thank you again. You are so talented!
Mia
THANK YOU so much for adding so much fun + laughter to our function at Black Oystercatcher.


Marietjie
I cannot thank you enough!! We are so happy! Cannot believe the quality in the amount of time you had!! THANK YOU!!!!!!


Gabriela - SA Taxi
It was a huge success, and a lovely evening enjoyed by all .

The gift was mom and dads highlight, they really LOVE it, cos I put the sketch along with the black and white pic in a gold picture frame, along with a little poem addressed to my folks celebrating the occasion, so they absolutely love their gift

Thank you VERY much again, it was THE perfect gift for the occasion, and I Of course told everyone that you are the creative artist who did me the honour.
Shaneen
Wow Peter words cannot explain our gratitude and thanks for Friday evening, everyone enjoyed your drawings, thank you very much.

May your business grow from strength to strength.

Thank you once again.
Janice
Once again we would like to thank you for your awesome service at our wedding.

Our guests could not stop talking about how fun it was to have a sketch done live and really enjoyed your enthusiasm.
Nicola Albers
Hi Peter,

Just a quick drop-in from Sean and I to thank you so much again for Saturday- I think it's safe to say that you were a big hit!

Thanks for making our wedding a particularly memorable and special day for us and all our guests.
Marli and Sean Welgemoed
Hi Peter,

Baie dankie dit was 'n ongelooflike aand en jy was só groot deel van die aand se sukses, mense het dit geweldig genit! Glo jy was lekker moeg, dankiee vir al jou moeite!

Groete
Doret
Good Morning Peter,

We are back from honeymoon and back at work as of today, jusst wanted to pop an email to say thank you again for everything.!

We have enjoyed the day thoroughly, and one of the best choices I have made is to get you to spply our entertainment for us. Our guest loved it and they cannot stop talking about how awesome this part of our wedding was

It was a pleasure working with you.

Have a good one!

Kind Regards
Chantelle & Arno